About the FBCWA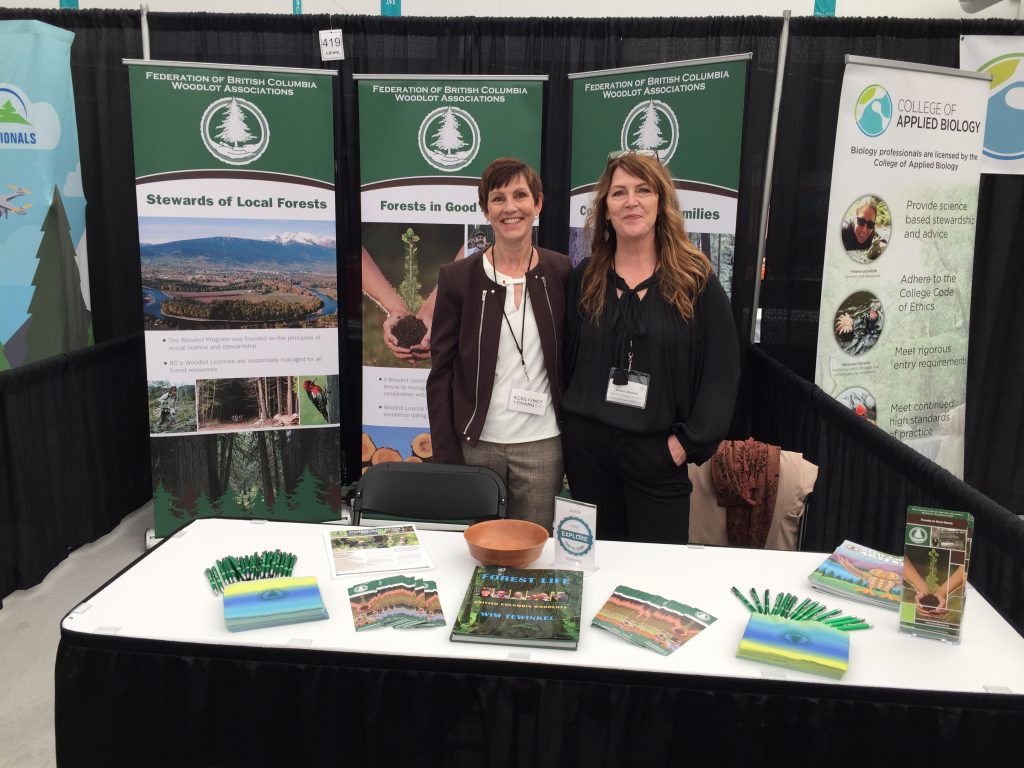 The Federation of BC Woodlot Associations (FBCWA) is a non-profit society established in 1988 to represent the interests of woodlot licensees and woodlot owners throughout BC. The Federation is the umbrella organization for BC's 17 Woodlot Associations whose membership are united in an effort to achieve exemplary forest and natural resource management.
Our membership plays an important role in rural British Columbia. Woodlot operators contribute stability and leadership within their communities, create local employment, produce a wide variety of products from the forest, offer environmental protection, and generate additional landscape values from the pride they take in their operations.
The FBCWA supports its members and woodlot licensees through meetings, field trips, extension services, and conferences as well as works with all levels of government to ensure public forest policy is relative to small-scale forest management.
The FBCWA has also supported education through scholarships since 2001 by awarding two scholarships each year.
FBCWA Scholarship Recipients 2001-2022
The FBCWA's Mission
The FBCWA promotes the economic and social interests of woodlot licensees, woodlot owners and others involved in small-scale forest management in British Columbia. The FBCWA's mission is for all woodlot licensees and woodlot owners to practice exemplary forest and natural resources management in a socially, economically and environmentally responsible manner.
The FBCWA's Guiding Principles
The FBCWA subscribes to the following principles and values:
Excellent stewardship of the forests and natural resources.
Ecological sustainability.
Economic viability and prosperity that contributes to and supports communities.
Continuous improvement and innovative forest management.
Transfer of knowledge and skills through training, education and extension.
Multi-generational family involvement in forestry.
Opportunity for individuals to manage forest lands.
Safe workplaces and environments.
Fair and just treaty settlements.
Fair tenure governance and administration.
Recognition of crown tenure holder and private landowner's rights.
Diverse and competitive markets for woodlot products.
Increased public awareness and understanding of woodlot licenses and woodlots.
Good governance
Historical Publications
Forest Life
Forest Life: British Columbia Woodlots (Wim Tewinkel, 2009) coffee table book showcases BC's woodlots, woodlot licensees and their families. To order a copy, contact hello@woodlot.bc.ca
The Federator
The Federator: The Federation Celebrates 25 Years (September 2012)
Ten Rings
Ten Rings: The First Decade of the Federation of BC Woodlot Associations (September 1988)