2019 News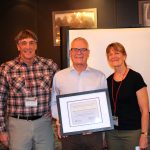 Adamson family woodlot wins minister's award – Provincial & Northern Interior (FLNRORD)
October 8, 2019
Mark and Pauline Adamson are being recognized by the Province through the Minister's Award for Innovation and Excellence in Woodlot Management for the North and for being the top provincial performer.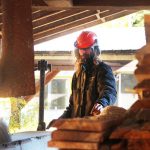 Son Ranch Timber Company wins Minister's Award for woodlot management – Southern Interior (Boundary Times)
October 18, 2019
Under the iconic and enormous cross-cut saw arch and down the dirt road, Shilo Freer feeds behemoth aspen beams through the 80-year-old mill at Son Ranch, in the middle of a clearing surrounded by glowing yellow leaves.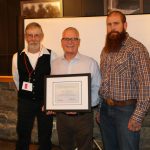 Griessel family woodlot receive minister's award – Coast (FLNRORD)
October 8, 2019
Howie Griessel, his wife Shari and son Kevin are being recognized by the Province through the Minister's Award for Innovation and Excellence in Woodlot Management for the Coast.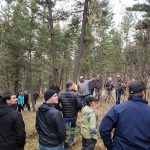 Forestry Ink: Tenure reform through expansion of the woodlot program (Williams Lake Tribune)
September 8, 2019
In contrast to replaceable forest licences with a few large corporations controlling over 50 per cent of the Allowable Annual Cut (AAC), there are approximately 865 active woodlots in British Columbia with an AAC of 1.579 million cubic meters annually — or 2.3 per cent of the provincial cut.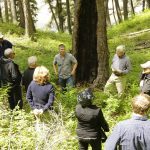 Does BC Need More Woodlot Licences?
August 19, 2019
Woodlot Licences are part of a little industry that makes a big difference on BC's forest stewardship landscape. Most people don't know what a Woodlot Licence is, let alone that there are more than 850 of them covering nearly 600,000 hectares of forests in British Columbia. In fact, there's probably a woodlot in your backyard.
2018 News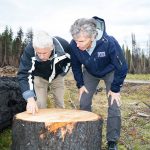 Forest Management Post Wildfires Focus of Federation of BC Woodlot Associations AGM (Williams Lake Tribune)
October 19, 2018
Woodlot licensees, joined ministry, industry, local government and academics from around the province for the Federation of BC Woodlot Associations AGM held in Williams Lake, many seeing firsthand the impacts of the 2017 wildfires.
Organizer and federation president Brian McNaughton said more than 100 delegates attended and during a panel discussion on Saturday, there were numerous ideas advanced for necessary changes to the way public forests are managed.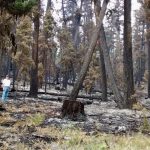 Woodlot associations AGM to tackle wildfire impacts, prevention and risk reduction (Williams Lake Tribune)
September 22, 2018
Woodlot owners from across B.C. will converge in Williams Lake in October for an annual general meeting to focus on wildfire impacts, prevention and risk reduction.
Brian McNaughton, general manager for the Federation of B.C. Woodlot Associations, said the theme of the three-day event is "From adversity comes inspiration."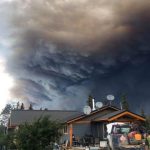 Distressed Community Takes Things into Their Own Hands as Wildfire Threatens Their Community (Kamloops BCNow)
August 23, 2018
A group of communities located by Ootsa Lake are feeling the heat from large wildfires progressing towards their properties…
The communities typically rely on agriculture, cattle ranches and woodlots as a source of income, and are concerned that if they don't defend their properties, they will lose their livelihood, explains Dewijn. Many have taken the wildfire suppression efforts into their own hands.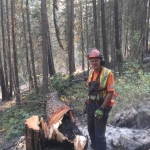 Forest Resiliency Focus Moving Forward In The Cariboo Chilcotin (Williams Lake Tribune)
April 24, 2018
Creating resilient forests while recovering and rebuilding from last year's wildfires is a challenge Rodger Stewart will face in his new position as director of regional initiatives for the ministry of forests in the Cariboo Chilcotin region.
Stewart says the plan is for the Ministry of Forests, Lands, Natural Resource Operations and Rural Development (FLNRO) to work with First Nations governments, communities, the forest sector, landholders and stakeholders to rebuild the forest estate and enhance forest resiliency.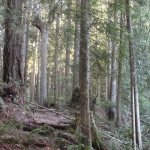 Provincial Forests Minister Declines Meeting About Lantzville Woodlot (Nanaimo News Bulletin)
April 3, 2018
It appears that the minister in charge of forests is no longer open to meeting with Lantzville councillors to discuss measures to protect parts of Woodlot 1475.
2017 News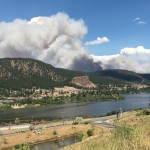 Wildfires – A Role for Community Forests and Woodlot Licences
October 18, 2017
This year's wildfire season was the worst in BC's history. Forest fires threatened communities, destroyed homes and businesses, caused over 45,000 people to be evacuated, and displaced or killed countless cattle and wildlife.
While the provincial government has devoted funding to help communities counter the fire risk, as of 2015, only 10% of the 1.6 million hectares of identified hazardous fuels were treated and most communities remain highly vulnerable to wildfire.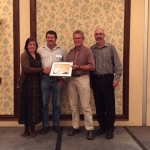 North Thompson Woodlot Operators Craig and Leanna Mann Honoured for excellence and innovation (North Thompson Star Journal, Kamloops)
October 3, 2017
The Province recognized area woodlot licensees, Craig and Leanna Mann, managers of Woodlot 1595, for innovation and excellence in woodlot management, along with two other recipients, at a ceremony held in Sun Peaks Resort. The Manns were also presented with a second award – the provincial Minister's Award for Innovation and Excellence in Woodlot Management.
2016 News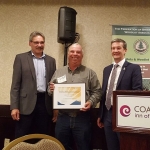 Davidson Honoured for Woodlot Management (Boundary Creek Times, Rock Creek)
October 6, 2016
The province is recognizing Bob and Dan Davidson for innovation and excellence in woodlot management, Mike Morris, MLA for Prince George-Mackenzie, announced on behalf of Minister of Forests, Lands and Natural Resource Operations Steve Thomson at the Federation of B.C. Woodlot Associations' annual general meeting in Prince George last week.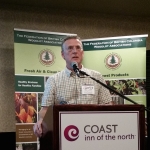 Woodlot Federation AGM Hears About Future Timber Supply (CKPG TV, Prince George)
September 20, 2016
The BC Woodlot Federation held its annual general meeting in Prince George and timber supply was a hot topic. Unlike classic licensees, who operate under a volume-based tenure system, woodlots are more area-based in nature, meaning they cannot move from place to place for the harvest. Woodlots are more susceptible to things like fire and disease.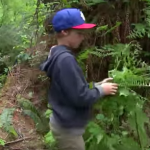 Woodlot Students – Shaw TV Port Alberni
June 6, 2016
Wood Elementary Students read "The Hatchet", then they took their learning to a woodlot licence with grade 9 students from ADSS and learned about fire safety, building shelters and survival skills and the forest.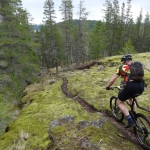 Social Licence and BC's Woodlot Licences (BC Forest Professional, pg. 11)
June 30, 2016
BC's forests are a publicly owned resource, which must be managed and administered in the best interests of British Columbians. The provincial government is the designated caretaker, while those with forest tenure are the practitioners and have been entrusted by the public to manage and care for their forests.
The origin of BC's Woodlot Licence Program dates back to 1948 when government amended the Forest Act to allow farmers to obtain small areas of Crown forest to manage as farm woodlots.
Likely Remembers Robin Hood (Williams Lake Tribune)
March 29, 2016
Likely's longtime champion Robin Hood passed away on March 17 after a short battle with cancer, leaving behind a long and rich legacy.
Hood, 56, was instrumental in developing Cedar Point Park, Likely Xat'sull Community Forest, the Likely community hall and industrial kitchen, the Bullion Pit and Quesnel Forks historical sites, the museum, boat launch, wharf, cenotaph and the list goes on.
A Celebration of Life is planned for Saturday July 30th at Cedar Point Park in Likely.
BC Honors Forestry Family – Fuller brothers receive awards for woodlot management (Powell River Peak)
January 25, 2016
A family known for their longtime work managing woodlots in the Powell River area have received provincial honours. Ron and Doug Fuller received awards at the Federation of BC Woodlot Associations annual general meeting in Kelowna on Saturday, October 3 for their commitment to managing two woodlots near Hammil Lake and Duck Lake.
Forest Minister won't cancel requirement to harvest at Lantzville woodlot (Nanaimo News Bulletin)
January 20, 2016
Residents fighting to save Lantzville forest are looking at partial protection for an active woodlot as B.C.'s forest minister makes it clear he won't end timber harvests. Organizers of Save Lantzville Forest, a grassroots group, are working on a new proposal to protect Woodlot 1475, a 256-hectare property in upper Lantzville, which is 96 per cent Crown-owned.
2015 News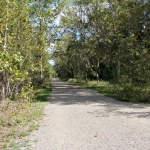 Kelowna Man Receives Award for Work in Mission Creek Forests
(Kelowna Now)
October 3, 2015
The Province is recognizing a Kelowna resident with a Woodlot Management Award for his work with the forests of the Mission Creek watershed. Ernie Day runs a woodlot that encompasses 730 hectares of land. He has demonstrated a 30-year commitment to forest stewardship and has successfully integrated his woodlot into the life of his community.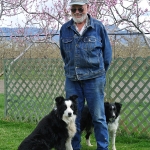 Winning Woodlotter, Ernie Day (Kelowna Daily Courier)
October 1, 2015
Kelowna's Ernie Day can certainly multi-task. He's a pear orchardist, has a mixed-vegetable farm, produces and sells hay, raises beef cattle and has a 920-hectare woodlot. He's so good at operating his woodlot off Goudie Road in the Joe Rich area that he'll be recognized with the Minister's Award for innovation and excellence at this weekend's Federation of B.C. Woodlot Associations conference in West Kelowna.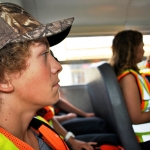 Students invited to dip into the trades (The Vernon Morning Star)
June 22, 2015
This fall students at School District 22's forestry program at Charles Bloom Secondary school with its own active woodlot will go from a one-semester program where students learn and practise a variety of skills on the woodlot and in the classroom to a full-year to include Skills Exploration 11 and 12, which will give students a "sampler" of other trades.
2014 News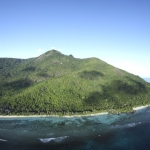 Gambier Woodlots Put on Hold (The Northshore News)
November 23, 2014
The Ministry of Forests has delayed awarding logging rights to two controversial Gambier Island woodlots over the issue of First Nations consultation.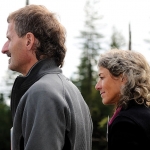 October 16, 2014
European touch works in the B.C. woods (Campbell River Mirror)
Wolfram Wollenheit and his wife Sibylle Walkemeyer manage Woodlot License W1641 west of Campbell River, near Echo Lake. Wollenheit is currently the President of the North Island Woodlot Association and serves on the executive of the Federation of BC Woodlot Associations (FBCWA), and he and his wife have just been recognized with one of three annual awards for innovation and excellence in woodlot management at the annual meeting of the FBCWA held last month in Golden.
October 4, 2014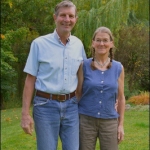 Fred and Jane Marshall recognized for lifetime of woodlot work (Boundary Times)
Fred and Jane Marshall have been recognized for their commitment to stewardship and innovative marketing practices in woodlot management, an honour that comes with a $2,500 award from Forests, Lands and Natural Resource Operations Minister Steve Thomson.
September 23, 2014
AGM a time to celebrate Golden's extensive woodlot history (The Golden Star)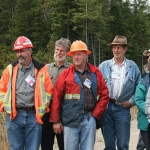 Woodlot licensees from around the province gathered in Golden for their annual general meeting over the weekend. The Columbia Woodlot Association hosted the three-day event, which showcased woodlots done in the "Rocky Mountain Way.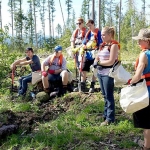 July 4, 2014
Students seek, sort, create, build and install (The Vernon Morning Star)
Students in the Charles Bloom secondary school forestry program get busy planting trees at the school's own woodlot, where students spend three days per week during the semester.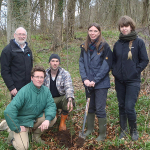 Spring/Summer 2014
From Canada to Corsewall – the story of the Scottish woodlot licence (Reforesting Scotland)
There are tens of thousands of acres of unmanaged woodland across Scotland's farms, estates and local authorities. This pilot project sets out to prove that the woodlot licence holder, the woodland owner, the environment and the local economy can all win.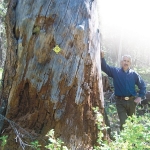 March 19, 2014
Forest management pays off for B.C. woodlot (The Working Forest Newspaper)
For the past 30 years George Delisle has been managing a 730-hectare woodlot near Rock Creek, B.C., enjoying intensive forest management practices such as thinning, spacing, and pruning to help improve the growth of remaining stock.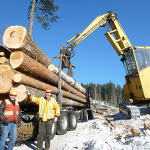 February 13, 2014
Back to work after the pine beetle (The Working Forest Newspaper)
For the first time in 5 years, logging operations are finally taking place on Mark Clark's woodlot which is situated 20 minutes southeast of Prince George, British Columbia.
2013 News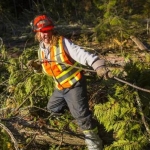 November 9, 2013
High School Forestry Program highlights B.C. Skills-Training Overhaul (The Globe and Mail)
Mr. Gatzke calls the program "one of the best examples of '21st century learning,'" which the province's Ministry of Education defines as using "educational technologies to apply knowledge to new situations, analyze information, collaborate, solve problems and make decisions." Graduates of the program, Mr. Gatzke said, emerge with a myriad of skills and are ready to work. They pursue jobs in the trades, including forestry, welding and electrical services.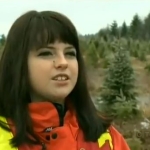 January 22, 2013
Next generation of forestry workers honing skills in Port Alberni (The Globe and Mail)
A Project Based Learning class whose classroom is a woodlot licence and tree farm in School District 70, Port Alberni held a celebration to recognize their learning opportunities and financial supporters Truck Loggers Association, Western Forest Products, and TimberWest for making it possible.
2012 News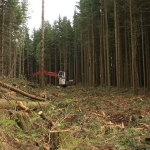 May 2, 2012
Another woodlot has been given the go-ahead to start sustainable logging on Blue Mountain (Maple Ridge News)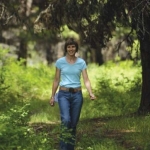 April 16, 2012
Profile in UK Forestry Journal (UK Forestry Journal)
March 14, 2012
Private Land May Be Removed from Woodlot Licenses (Williams Lake Tribune)
Archive
To view older News, click here for our archive.
[icon name=icon-circle-arrow-up] Back to Top