Associations
17 local woodlot associations are members to the Federation which are loosely aligned with BC's forest districts and regions. Members of associations include woodlot licensees, woodlot owners and others interested in supporting local woodlot objectives. All woodlot licence holders are encouraged to join and be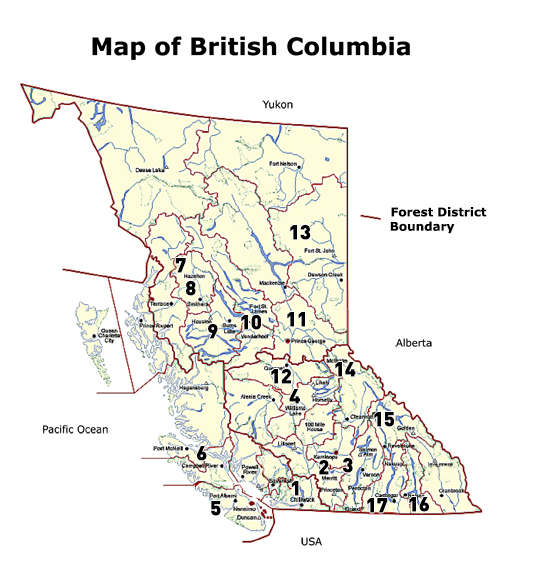 involved with their local woodlot association.
The Associations are:
For membership information contact hello@woodlot.bc.ca.
Life Members
The Federation recognizes worthy individuals who have excelled in helping to build an association and/or the Federation, Woodlot Licence program growth and advancement, leadership, extension or other actions that served the Federation or its causes in an exemplary manner by a Life Membership honorary designation.